Description
Overview
Wearing unhygienic and dirty contact lenses can put you at risk of getting irritation, allergic reactions, and even serious eye infections or blindness. Therefore cleaning your contact lenses daily, is something that you shouldn't overlook!
EraClean Ultrasonic Contact Lens Cleaner adopt advanced ultrasonic tech to clean your contact lens, unlike manual cleaning, it saves your time. and it can used to clean various contact lens, soft or hard material, like RGP contact lens, HCL contact lens, SCL contact lens, orthokeratology contact lens etc without any damage.
How Does EraClean Ultrasonic Contact Lens Cleaner Help?
Using ultrasonic contact lens cleaner is, in fact, an easy, effective and time-saving way to get through cleaning.
Just within two minutes, you can get your lenses thoroughly cleaned, you simply do not need to soak your lenses overnight for getting them cleaned!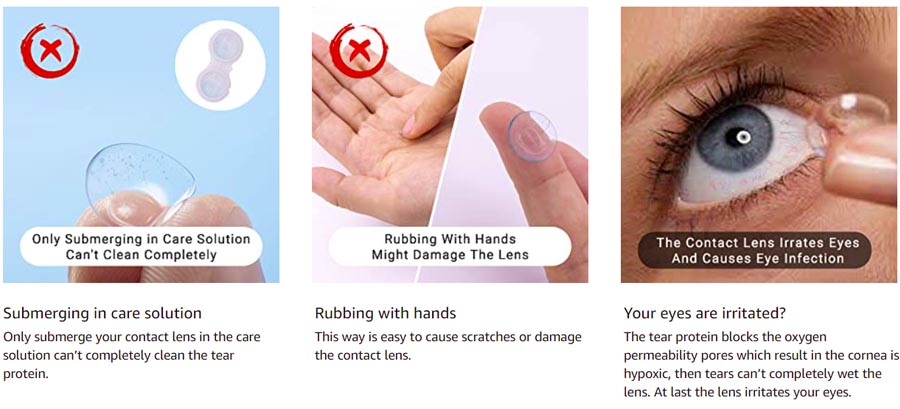 The most amazing part of ultrasonic contact lens cleaner, for cleaning contact lenses, is its cleaning action which is very gentle and comprehensive. It has the capacity to clean even the most intricate items deposited on your lens, which is very hard to clean by hand. Using ultrasonic contact lens cleaners, you can easily remove protein and other contaminants that build up on your lenses in just two minutes.
EraClean contact lens cleaner is adopted by a frequency higher than 56000 Hertz ultrasonic with strong penetration and good direction, which can effectively wipe off the stains from the lens within a short time and thus, thoroughly cleaning the lens without damage. It is undoubtedly a quick, comfortable, clean and beneficial way to make lenses last longer.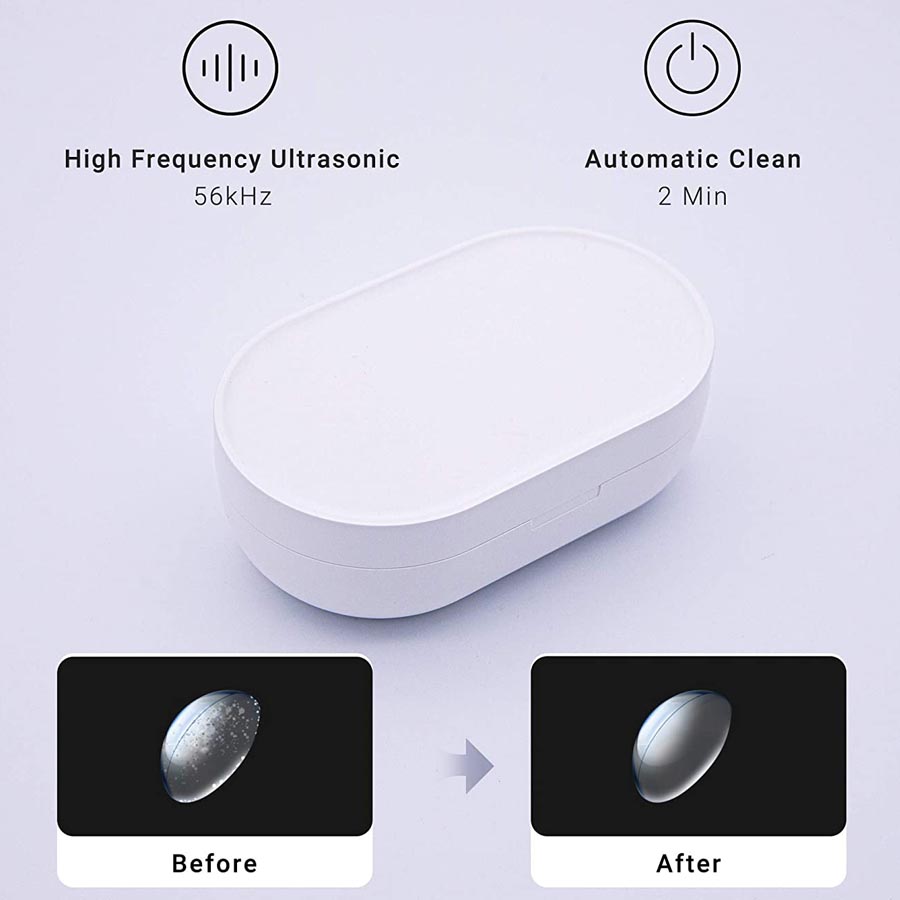 How to Use The Sonic Contact Lens Cleaner Machine?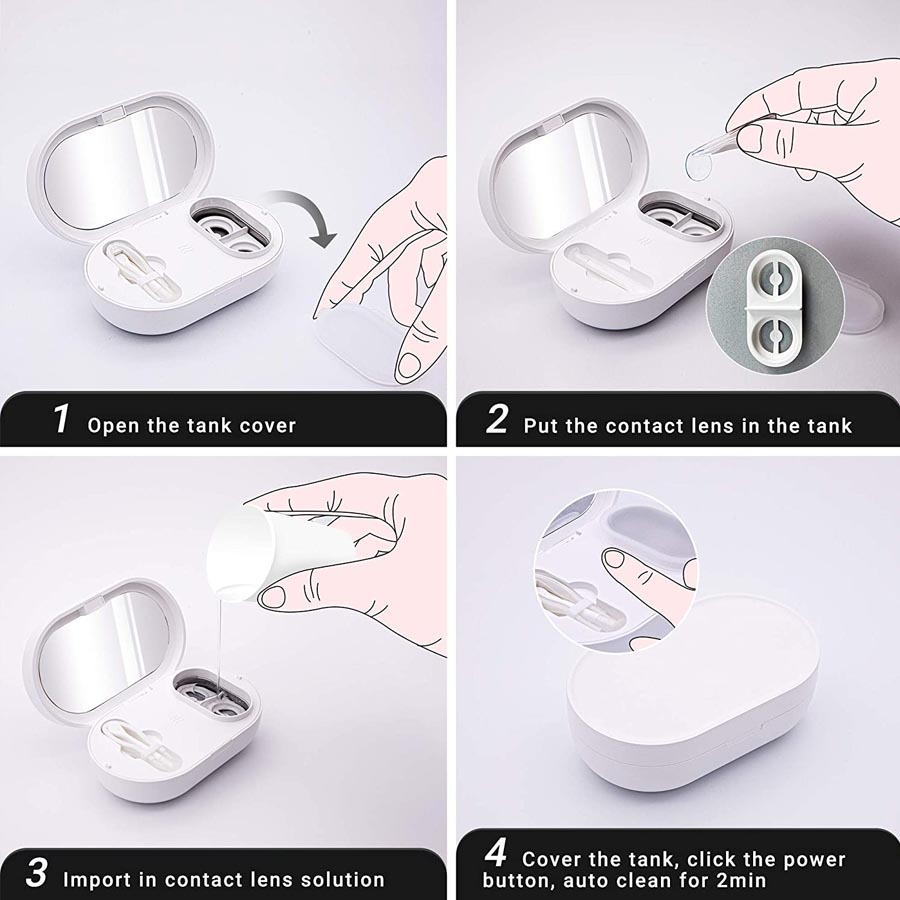 Few common steps for cleaning your contact lens with ultrasonic cleaner are:
Fill the tanker of the ultrasonic contact lens cleaner with the cleaning solution
Place your contact lenses in the basket of the unit
Shut the lid and turn On the ultrasonic contact lens cleaner
Run for 2 minutes and then remove them safely
Time-saving, no need for a soak in solution whole night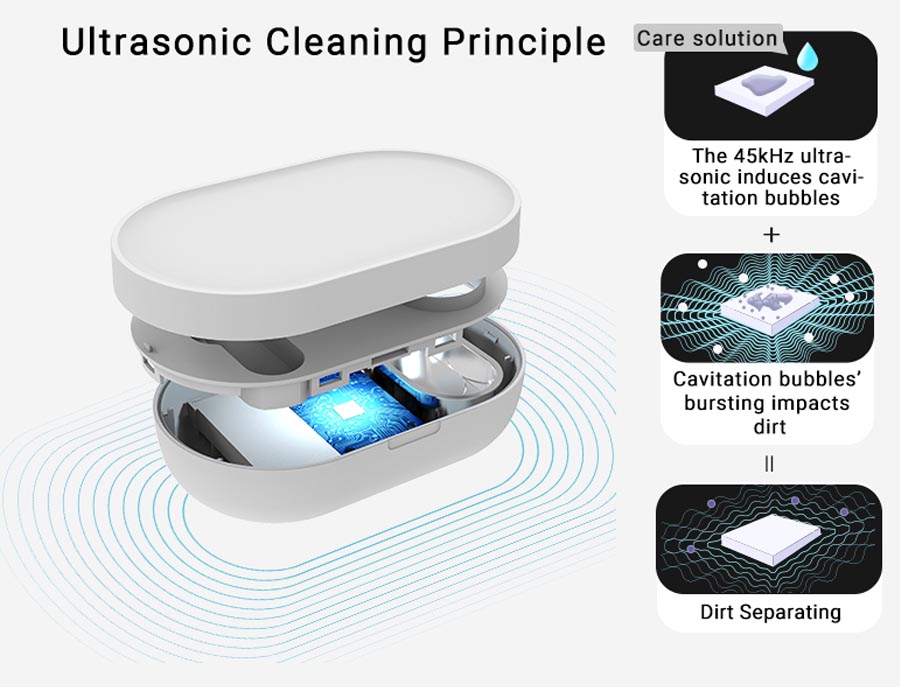 Start the cleaner by One-button automatic silent cleaning with 2 minutes cleaning. USB cable charge 2 hours and using 20 days without charge power and cable.
5 in 1 design
Cleaning contact lens, contact lenses case with mirror, tweezers,suction rod, you need not carry other contacts case. Small, lightweight & portable.
IPX7 Waterproof Level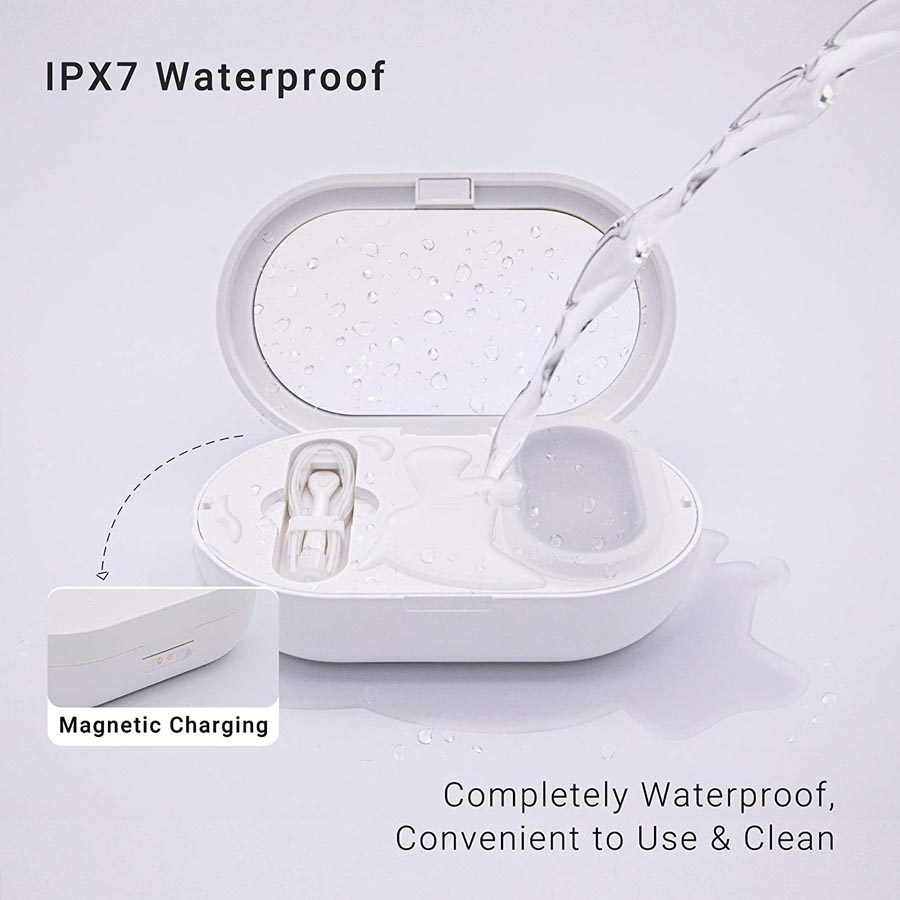 The main panel is waterproof design, and even it is directly sprayed in any direction, it will not enter the inside of the machine.
Built-in Mirror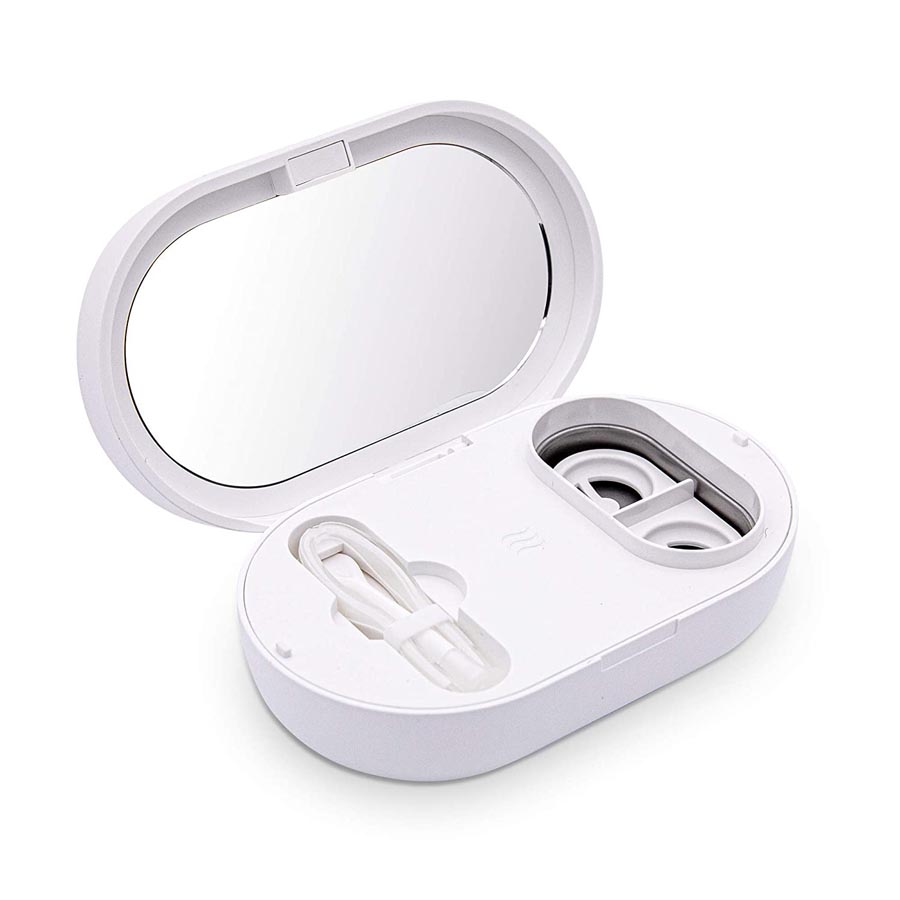 Convenient to wear and remove your contact lens and touch up your makeup.
Magnetic Charging
Convenient to charge. Avoid dust coming into the machine to cause damages.
Portable and Convenient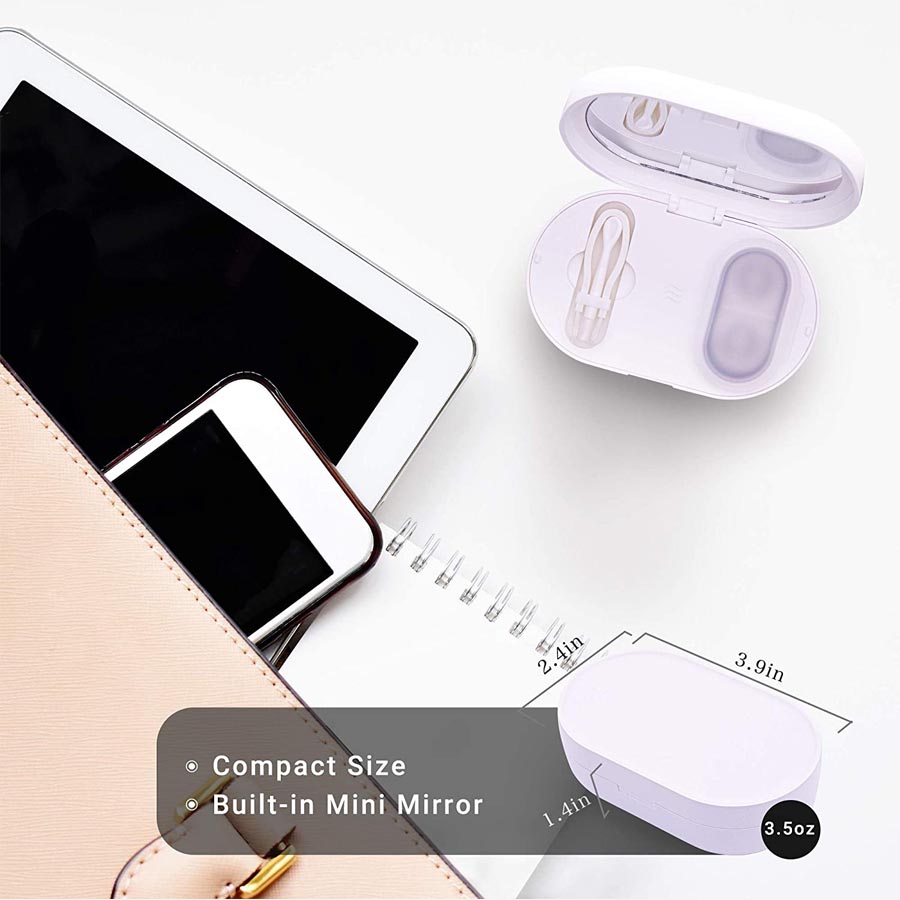 With its small and exquisite design from the outside of the contact lens cleaner, you can carry it around wherever and whenever you like to go.
Package Includes:
1 * Ultrasonic cleaner
1 * USB Charging Cable
1 * Pouch
1 * User Manual
Specifications
Color: White
Material: ABS
Product Size: 3.9×2.4×1.4inches
Product Weight: 0.22lb